The Ottawa Senators may be bad but they are a hell of a lot of fun to watch
The Ottawa Senators may be many things but they aren't boring.
Ah, the Ottawa Senators. Even when they are historically bad they are still entertaining as hell, and that was hammered home emphatically on Monday night after what can only be described as a truly bonkers chain of events in Toronto against the Maple Leafs.
Allow us, however, to set the scene a little first. We all knew this year was going to be a season of transition for the Senators who are rebuilding and are trying to flood their farm system with elite talent while developing a young, talent-laden core headlined by the likes of Thomas Chabot, Brady Tkachuk and German phenom Tim Stutzle.
We also knew that the 2020-21 season was going to be pretty tough at times for the Sens, who are a million years away from the team that were a couple of games away from playing in the Stanley Cup Final in 2016-17. However, I don't think any of could have predicted that this current vintage would be quite as bad as they have been.
Heading into Monday's contest against the best team in the entire National Hockey League, the Senators were 3-12-1 with a league-worst -29 Goal Differential, while they were also 2-7-0 in their last 10 outings. They ranked in the bottom 10 of most categories and things just looked pretty bleak as far as this season was concerned.
Now, while it will still be a tough slog between now and the offseason, where this franchise will likely have another high Draft pick with which to carefully select the next substantial piece of their future with, they showed on Monday that they are capable of having some fun along the way and can produce the odd barnstormer in order to throw the ultra-competitive North Division into chaos.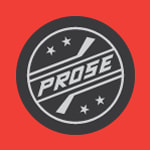 (Visited 18 times, 1 visits today)